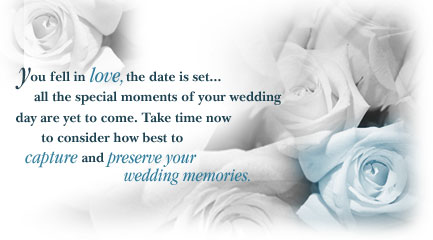 Belk Videography produces individually designed DVD's by working with clients to ensure their satisfaction with the final product. Using the latest in digital technology, we'll keep your most memorable day safe from the effects of time -- for your children, and their children to watch and enjoy.

Trust your memories to our experienced staff, as we document your day in a professional and unobtrusive manner.

Belk Videography -- a unique marriage of technology and personal service!